---
Craig Titus
---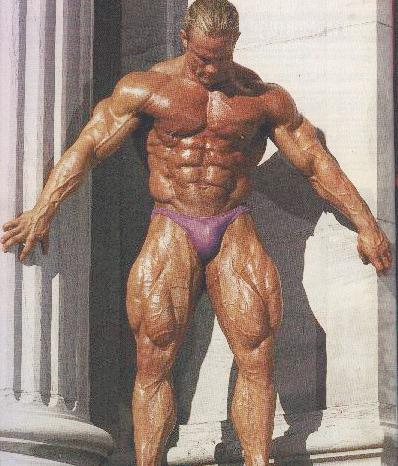 Contests include the:

1994 NPC Nationals 2nd HW;
1995 NPC USA 2nd HW;
1996 NPC USA 1st HW & overall.
Craig was charged was a conspiracy charge in 1995, in which he introduced two parties that eventually led him to be charged with conspiracy to distribute 'X' or ecstacy. He was not charged with steroid possession. Since he did not provide the law officers with the people who were involved in actually distributing 'X', he was sentenced for 16 months 'house arrest' with an anklet to track his whereabouts. On July 25, 1997, Titus was sentenced to 21 months in jail for a probation violation, for using steroids. He is appealing the decision.
During the 1995 NPC USA, Craig walked off the stage after learning in disbelief that he was second, and not first. He was suspended from the NPC for a year because of unsportsmanlike conduct.
Photo by Chris Lund