January / February 2012


The NPC News is a magazine which cannot be purchased on magazine shelves. It is published for members of the NPC. It is a excellent magazine for those who are in the NPC, and for those who enjoy amateur bodybuilding, and learning about bodybuilders who soon will vie for Professional status. It features stories and pictures on top IFBB and NPC competitions, and various interviews and notes.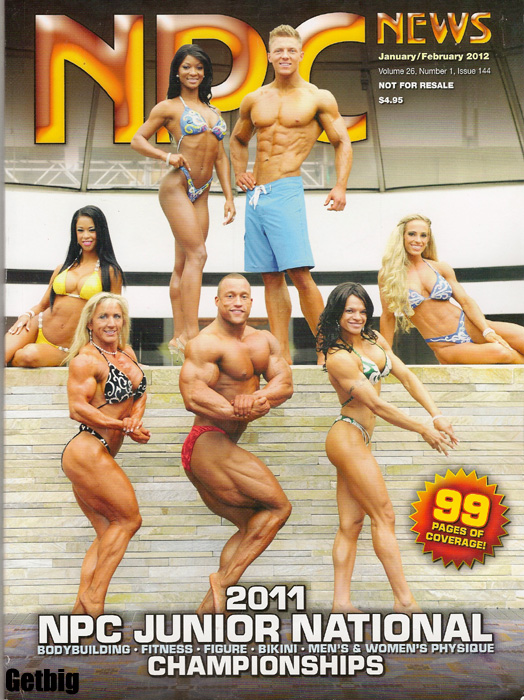 On the cover are the 2011 NPC Junior Nationals winners. They are India Paulino, Stephen Cook, Candice Lewis, Nicole Venzara, Judy Gaillard, Kevin Jordon and Jennifer Robinson.