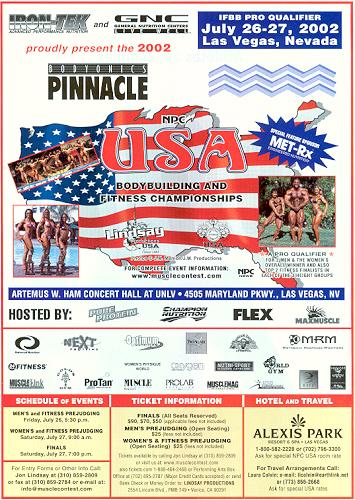 It's time to party in Las Vegas. On July 26-27th, 2002, the NPC USA Bodybuilding and Fitness Championships will be held, with close to 300 competitors. The venue will be at the Artemus W. Ham Concert Hall at UNLV, which is located at 4505 Maryland Parkway.

For more information, call Jon Lindsay at (310) 859-2809.

Tickets can be bought at various places, including tickets.com, musclecontest.com, or calling (888) 464-2468 or (702) 895-2787, with a major credit card.

We will see you there!