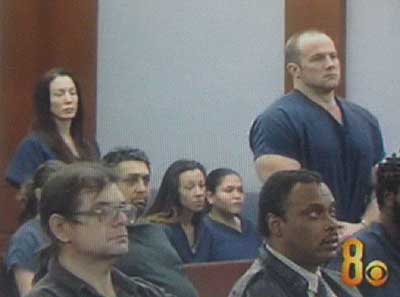 What a difference a day makes for Kelly Ryan. Yesterday, her attorney asked for bail for Kelly to be $13,000, the same as they gave Anthony Gross, because she had the same charges. What Ryan's attorney did not expect was that the prosecutor, Robert Daskas, would up the charges on Kelly. And that is exactly what he did. So instead of being charged of just accessory to murder and third degree arson, Kelly now faces the same charges as Craig. Murder, and now kidnapping.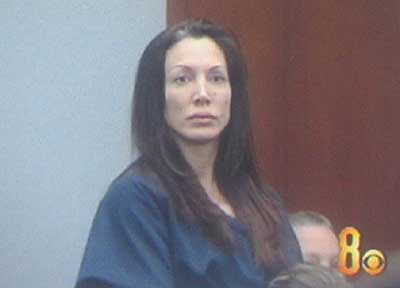 So the bail request for Kelly will not and did not come today. Because of the new charges, the bail request for Kelly was moved to a new court date, on Friday, February 10th. Craig's bail date, surprisingly is also set for that date too.
Was Kelly stunned at this? It didn't look like it. She may have expected it, because as early as last week, we were hearing that the prosecutor was going to upgrade the charge on Kelly to murder. Even on the Getbig.com bulletin boards since the beginning of this amazing event, it was rumored that this was perhaps a jealous rivalry for Craig's attention, and perhaps Kelly might have taken a bigger role than what she was originally was charged for.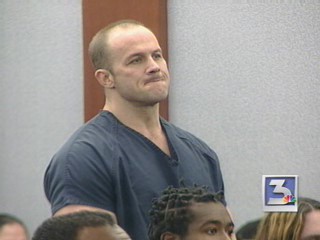 When the Justice of the Peace Joe M. Bonaventure asked them if they understood what the charges were against them, Craig said "Absolutely", and Ryan replied "Yes, sir".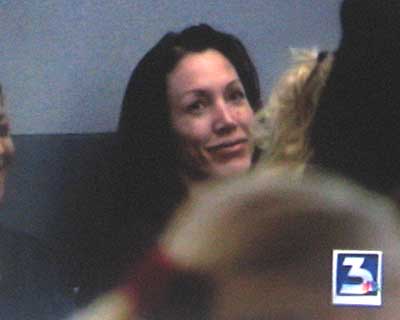 "Don't Say Anything"
Well, since Kelly and Craig were arrested in Massachusetts, they have not seen each other. Each was in a different part of the system, and they were transferred back to Nevada via private van which took 12-14 days. So when Kelly saw Craig in court today, she smiled a bit. Both had on the special prison blue jumpsuit, and Kelly sat two rows behind Craig. What was interesting, and one of the television camera's caught it, was that it looked like Craig was saying silently to Kelly "Don't say anything".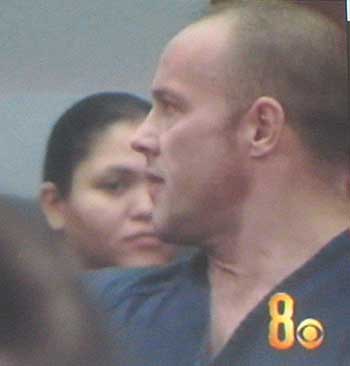 The 'Air Taser' Stun Gun comes out
Well - I was wondering when this would come out. Through sources, it was revealed that Melissa James was stunned via a taser gun, perhaps a number of times. We found out today via the court documents (the amended criminal complain) that the police and prosecution believes that one of them or both of them used a taser stun gun on Melissa, and administered a lot of morphine to her (pending the toxicology report) , and perhaps suffocating her (via a fabric ligature or wire ligature). What is doesn't say it where this happened and why this happened. Speaking to many people, they can't recall when a taser stun gun actually killed somebody before?
Kidnapping Charge?
Prosecutors also added a kidnapping charge to both of them. Basically, the intent to hold or detain someone against her will, for the purpose of inflicting bodily harm. This charge is very interesting, because so far, I haven't seen any proof yet that this actually occurred. But of course, the prosecution will need to present its evidence soon. Ok, in a few months or so.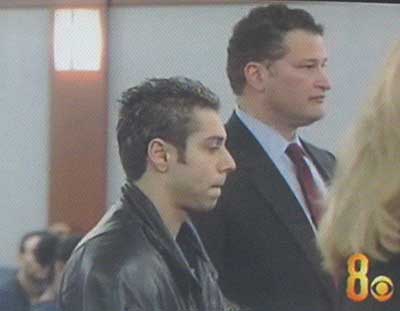 Well, this was also the first time that all three defendants were in the courtroom at the same time. Anthony Gross, who seemed shocked at everything, was represented by Louis Palazzo. Louis said "I'm certainly not going to let him be a scapegoat in connection with this case and we'll meet these charges head on." Craig's defense says that Gross has a much bigger role in what happened that what is being said and reported so far. His role and what he did will come much later on. So far, we have only heard Anthony's side of the story and what happened. Based on the initial police report, we know there are some questions that need to be asked.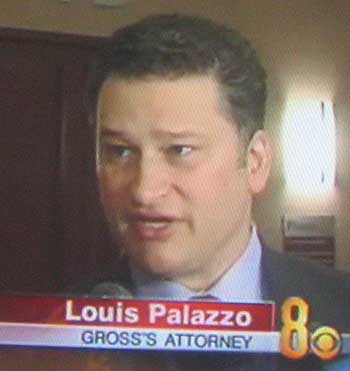 While Kelly's attorney, Tom Pitaro, has not said anything, Craig's attorney Steven Boozang wanted everyone to know "On behalf of our client, he is 100 percent not guilty."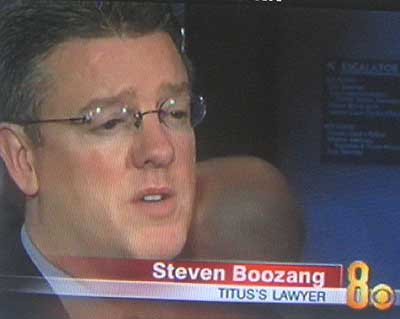 Kelly or Craig did not enter a plea of guilty or innocent to the amended criminal complain today. Perhaps that is for the preliminary hearing. The next court appearance for Craig & Kelly is February 10 to discuss bail and what amount it will be set for. In Nevada, I think, bail must be set unless they can show that Kelly and Craig were flight risks.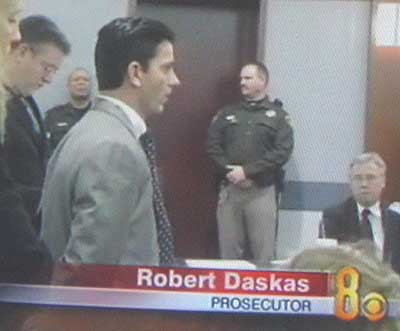 A preliminary hearing is set for March 29. Are prosecutors seeking the death penalty on the two of them. It is to premature to discuss this issue.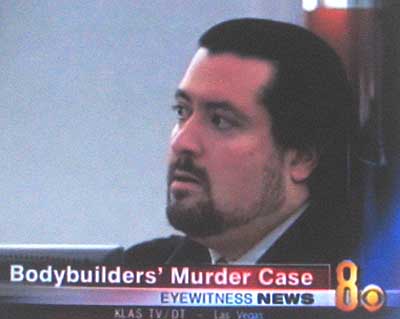 Justice of the Peace Joe M. Bonaventure
*** Pictures were taken from video feed from KLAS TV Las Vegas, and KVBC Las Vegas.