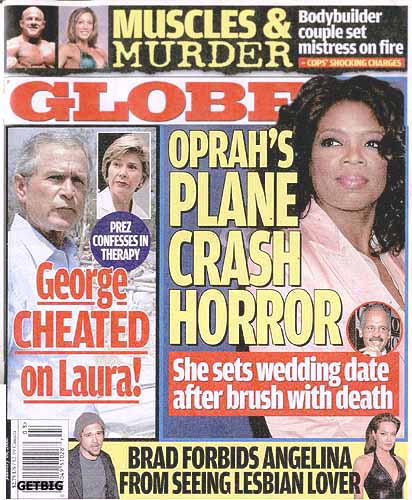 Ah, we knew that the tabloids would get into this story. Oh can they not? Bodybuilders, a grisly slaying, a cross country trip to Boston. But according to the Globe, which provided no new information on the case, they said that Craig & Kelly were true dumbbells if they thought they'd committed the perfect crime.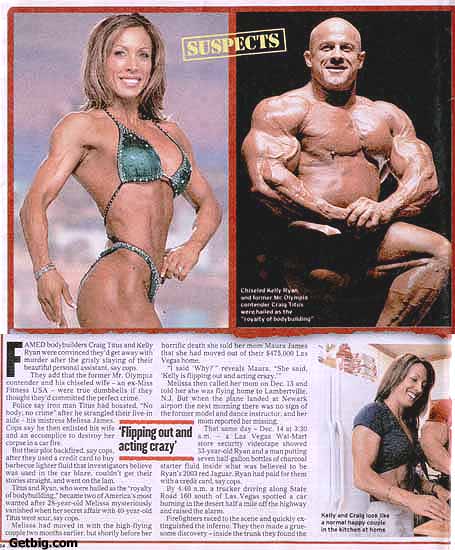 "No body, no crime" is what police said Titus had boasted. These two were hailed as the royalty of bodybuilding. They became America's Most Wanted when Melissa's secret affair with the 40 year old Titus went sour.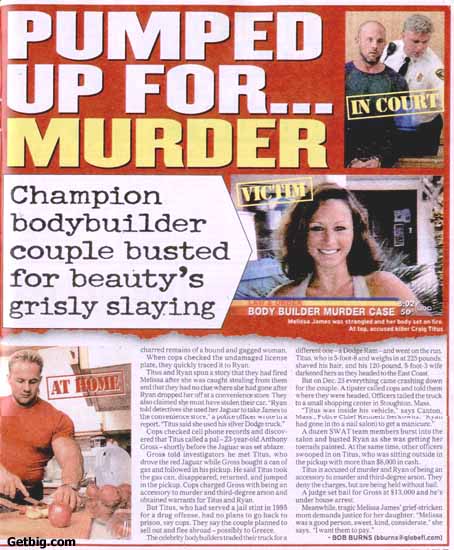 The Globe also says that Titus & Ryan spun a story that they had fired Melissa after she was caught stealing from them. In a police report, it says that Ryan told detective she used her Jaguar to take James to the convenience store. Titus said she used his silver Dodge truck.