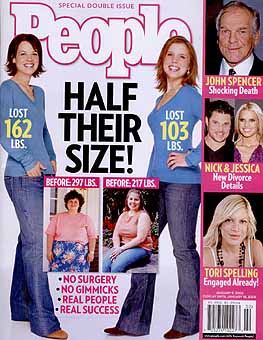 Although not a major story in people magazine, Craig Titus and Kelly Ryan did make page 137 and 138 of the latest issue. No new information was put there, but a recap of what allegedly happened. They even quoted Ron Avidan of Getbig.com.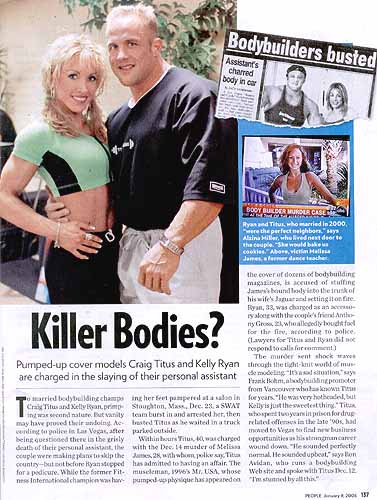 Even Las Vegas homicde Lt. Tom Monahan says he finds it hard to imagine they may have blown it all with one senseless act, but that's where the evidence points. However, both are innocent until proven guilty. There are always more than one side of what happened.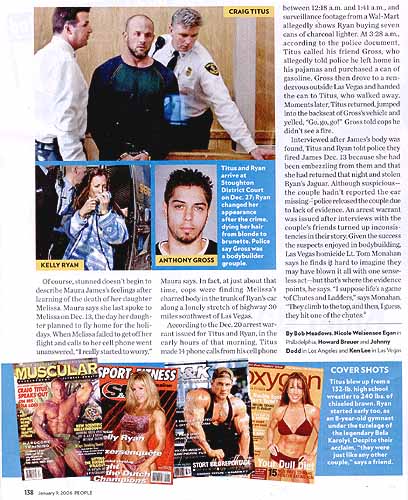 Although the date says January 9, 2006, this issue came out on Friday, December 30th.